5 Affordable Ways to Celebrate Summer in the City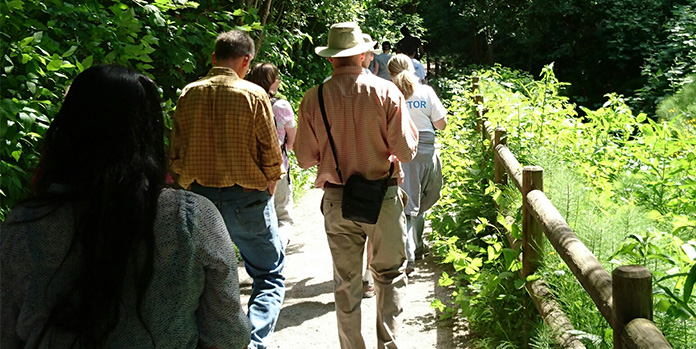 Summer is upon us, and for those here at Lifemoves that means hikes, sunshine, and family time! What more could you ask for? In the summertime, Vancouver feels even more jam packed with activities to add to your to-do list. So many, that sometimes it can become overwhelming and one can find themselves sitting inside contemplating their options rather than getting out and enjoying the day.
It's no secret that we here at Lifemoves believe in balance. Maintaining a healthy lifestyle takes consideration, choosing to activate your life rather than stay stagnant is no easy feat. Recognizing this challenge we want to help you to get started and thus, thought some inspiration was in order!
5 Economical Ways to Be More Active
It doesn't have to cost much to be more active or take much more time in your day!
1. Pour Your Coffee Plans into a To-Go Cup
​Switch your coffee plans for an outdoor activity. Explore your neighbourhood or the beauty Vancouver has to offer with many walking and hiking trails. Need inspiration?
Vancouver Hiking Trails has many ideas with various levels of difficulty and duration.
2. Switch From 4 Wheels to 2
The first week of June is Bike to Work Week. However, that doesn't mean that just because it's any other month in the year that you have to climb back into your car! Strap on your helmet and hop on a bike and go for a trip around the Seawall. Don't own a bike? No sweat! Check out this list of Bike Rental Shops compiled by the 604 Now.
3. Trade Your Thinking Cap for a Swim Cap
With beautiful weather and summer in full swing what better way to get active than getting into a pool? Swimming has tons of aerobic benefits and is a low impact sport which helps better one's overall health and flexibility. Couple those benefits with the Centre for Disease Control and Prevention's (CDC) report that water-based exercise improves mental health and you've got a great (potentially free – see #5) activity lined up.
4. Finally Try that New Fitness Class
You know the one I'm talking about! The funky class your co-worker mentioned and you filed away in your mind for another time. Well the time is now! Change in our bodies only occurs when there is a gradual increase in stress placed on our muscles during exercise. This "Progressive Overload" extends past weightlifting; changing the movements you engage in better prepares your body for the future.
5. Check Out the Events Happening in Your Community
Vancouver is a bustling city. There are constantly new (often free) events popping up all over the place! It can be hard to keep track of them all. To manage this check our the City of Vancouver's Calendar of Events here and set yourself reminders of the ones that interest you. Wrangle some friends and spend some time exploring the city you love affordably.
Try these 5 ways to be more active that won't break the bank!
Let's us know how you plan to celebrate by sharing this post using #nhfd and #getmovingforlife.