5 Stress Busters to Clear Your Mind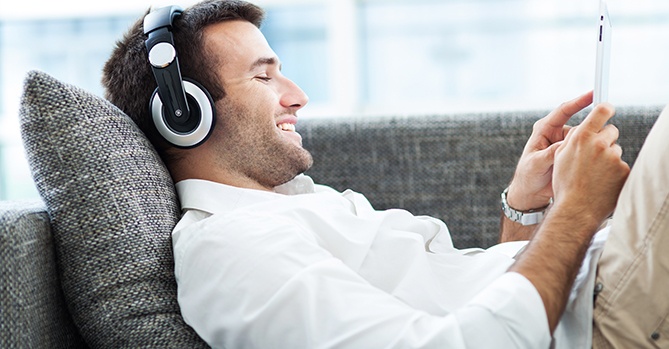 ​Finding ways to slow down, reduce stress and relax are imperative to staying focused, productive, engaged, creative and healthy. During times of high stress I tend to work more, worry more, exercise less and put more effort into to achieving results which negatively impacts my health.
This in 2010 my first break after the Olympics wasn't until August. The traditional Christmas Holiday was cancelled to make up time that was being taken off to volunteer for the Vancouver 2010 Olympics as an Anti-Doping Chaperone.
After the exciting stress of volunteering for a large international event, my grandmother passed away which added even more emotional stress, which was then compounded by hiring three staff and finally my first employee quit shortly after. I put a lot of effort into taking care of Lifemoves®' current clients while building the client loads of Leah, Brielle and Nicola before being confident that these new team members of Lifemoves® could take care of the business while I took care of myself.
Positive or negative our bodies recognize stress the same way. These situations from December 2009 to August 2010 put me on high alert and nearly wore me out while draining my andrenals. Now I am recognizing when I am feeling a little overburdened earlier and learning to say NO while finding ways to relax. During the day I am bombarded with so many stimuli, from emails i, to music in the gym, to phone calls and the many decisions I have to make as a team leader and business owner.
In the long-term stress can lead to many chronic diseases including heart disease. Last week I noticed my throat was getting sore, I was coughing a little and wasn't sleeping that well. I was also edgy, which is part of the excitement that I feel when I am full of ideas and not sure about which one is the "right one". All of this meant that it was time to do some stress busting and clear my mind.
5 Ways to Clear Your Mind and Relax
Try These Tips to Slow Down
Alternating Nasal Breathing:

Reconnecting with my breath is my first step to calmness. Regular nasal breathing can lower your blood pressure and resting heart rate. Try alternate nasal breathing to clear the airways, get better oxygen use and connect to the parasympathetic nervous system. What you do is find a quite space for even 5 minutes. Place your finger on one nostril, breath in with a closed mouth, close the one you just inhaled through, now breath out. Inhale through the left, exhale through the right for 10 cycles; now switch. Repeat for 5 minutes.

Infrared Sauna:

The infrared sauna is a quiet space I find that I am able to shut-out what else is going on in the world. During my 30 – 45 minute session I am able to find stillness. Infrared saunas have many benefits. They heat up the body more gradually than the traditional saunas. This type heat opens up our pores to help us sweat and release toxins. Take a cold shower after to rinse and close your pores.

Medit

ation:

finding stillness through guided meditation. Be patient when you are learning to meditate. It is ok to have thoughts come into your head, but just like water flowing down river over a rock, let them float by.

Yoga:

has several benefits including strength and flexibility, however when you're solely focused on yourself even during a group practice you learn to listen and strength the connection between your mind and body.

Walking:

go for a gentle walk, perhaps by yourself for 15 – 30 minutes. Find a trail nearby or walk around your neighborhood. Look around at your surroundings to see what you observe, reconnect with nature. You may notice things that you usually don't during your usual fast paced days. Even going up the Grouse Grind®, I find the new ideas and solutions come to mind.
If you can't get away for an extended holiday, take a break for 1-2 hours. Tuesday I took 30 minutes to do a nice easy walk on the treadmill between clients. Last night I turned off my phone to sit in the infrared sauna for 45 minutes.
During this time I used the alternate nasal breathing to calm my mind and body. Once warm I did some stretching and self-myofascial release. I finished with some meditation to clear my mind. A nice cool shower put the finishing touches on a nice one hour escape. I left feeling calmer and with more clarity.
Need a little assistance to release stress and tension? Try Fascial Stretch Therapy. Many clients find that it is as good or better than Massage Therapy for relaxing.
What do you do to find clarity? How do you incorporate recovery into everyday?