Kinesiologist-Led Yoga for Neck and Back Pain Relief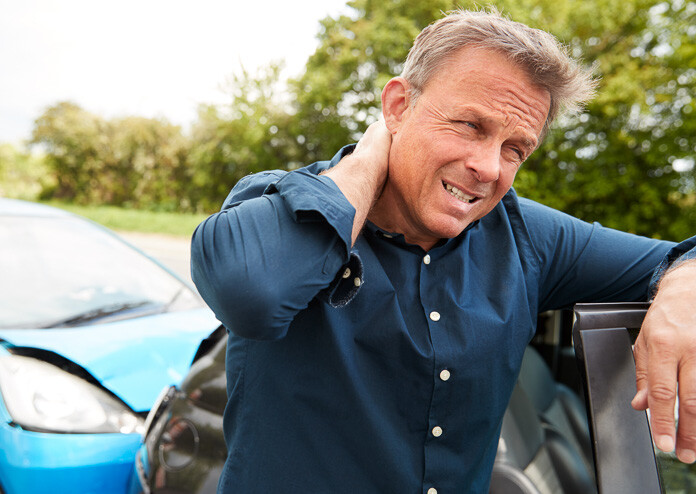 Last Updated: June 23, 2023
In 2009, a client came to us with injuries they sustained in a car crash. They tried to continue their regular Yoga practice which continued to worsen their pain. Our challenge was to develop a Yoga practice for neck and back pain relief that they could do at home.
This person, who was in their 50s was adamant about only doing Yoga to recover from their injuries. They sustained whiplash (neck injury) and back pain in a car accident.
Finding a suitable ICBC approved active rehabilitation, the client and for me was important. Creating a custom Yoga practice increased the likelyhood he would adhere to the exercise rehabilitation program. This would then mean there would be a greater chance of successful soft-tissue injury recovery.
Why Choose a Kinesiologist for Yoga for Pain Relief
Communication, as within any Client-Kinesiologist relationship, is important to achieve success. This Kinesiologist chose us because I was will create a program around how they chose to be physically active, Yoga. At the time I also practiced Yoga on a semi-regular basis. Lastly, they wanted their rehabilitation program with a Kinesiologist we understand the basic principles, limitations and flow of Yoga within the context of soft-tissue rehabilitation.
The Importance of an Individualized Yoga Flow for Injury Rehabilitation
While an excellent Yoga instructor will give participants modifications for their limitations, it is still very difficult to follow an individualized program in a class format.
Our solution was to first teach the client the movements I wanted them to achieve. Then explain the principles of body elongation and re-balancing using the Stretch to Win Frederick Method of fascial stretch therapy.
Our Process of Choosing Yoga Poses for Injury Rehabilitation
It is rewarding to assist clients who are curious about movement, have the desire to get each movement correct, and want to learn more about their bodies. There is also joy in connecting with people who diligently follow the instructions given to them.
We discovered an excellent Yoga Anatomy book with illustrations showing which muscles are being strengthened and stretched during each pose. At home, the client researched and marked the poses they thought would be appropriate. Then during the next session, we discussed the merits of each one.
The client demonstrated a series of poses that they thought would achieve their desired outcome.
I then coached him through each movement. During this time we evaluated whether or not he could do it to be effective or if it was painful or not. We only added poses that wouldn't make his pain worse and that he felt he would replicate at home. From there we developed an exercise/pose order that would flow.
A Deeper Relationship to How the Body Movement
By correcting each pose the client started to develop a deeper relationship with how to move properly to alleviate their back and neck pain. We succeed in reducing the intensity and frequency of their headaches, neck and mid-back pain because we ensured that we communicated clearly. The program also balanced the way they were psychologically motivated with their physiological rehabilitation needs.
Some Causes of Neck and Back
Many people suffer from neck, upper back and shoulder pain because of poor posture. A chronically tight chest rolls the shoulder forward and up. The head gets pushed forward. Then a reflex kicks in that tilts are head up so we keep looking forward. A result of this is chronic tension.
Stop Chasing the Pain for Relief
Kinesiologist-led active rehabilitation sessions focus on the cause of their soft-tissue pain, rather than chasing the pain.
If you sit a lot for work, include stretches and postures to open the hip flexors. Choose Yoga postures and stretches to open up the front of the body, bring the collarbone back down and re-align the head over the shoulders.
Discover how Fascial Stretch Therapy and Yoga combine to give you relief from soft-tissue pain (neck, hip, knee, back) and get you moving more freely.