Ultimate Side Line Stretch to Relieve Back Pain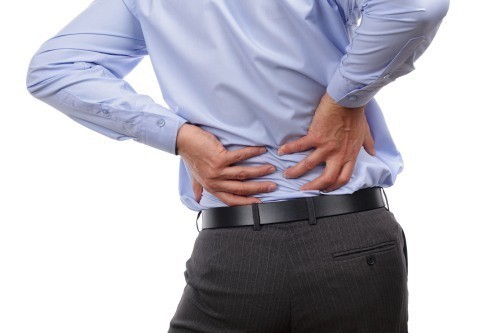 There has been a lot of emphasis on stretching the hamstrings to reduce back pain, however doing only this misses part of the solution. Sitting for long periods of time places considerable compressive and sheer forces on the body, especially when we are leaning forward. To reduce the compressive load and length the spine we also need to pay attention the back muscles, such as the latissumus dorsi, which connect into the glutes on the opposite side through the fascia in the lower spine as well as the quadratus luborum (on the sides).
Ultimate Side Line Stretch
You can do this one in bed or after exercising at the gym. There are many stretches, however this one keeps the spine in a fairly neutral position which is important for most back pain conditions.
Lay down on your back with both legs straight. Both arms close to your sides.
Bend your right knee and place your right foot on the outside of your left knee.
Glide your left leg along the floor/bed while reaching away from your hips. Your aim is to get your leg over on the right side, positioning as a half-moon. Feel this stretch between your ribs and hips on the left side.
Increase the stretch by reaching your left arm by your left ear towards the right. This will increase stretch down the left side. Add traction by lightly pulling on your left arm using your right arm.
Repeat on both sides until you feel loose and even.
Pay attention to which side feels tight. In future stretching sessions stretch the tighter side twice and the loose side once. Always keep in mind the 2:1 ratio, e.g. you can stretch 4:2 if you like. When you stand up you will feel a little taller.