Educated Health and Fitness Professional Value Remains High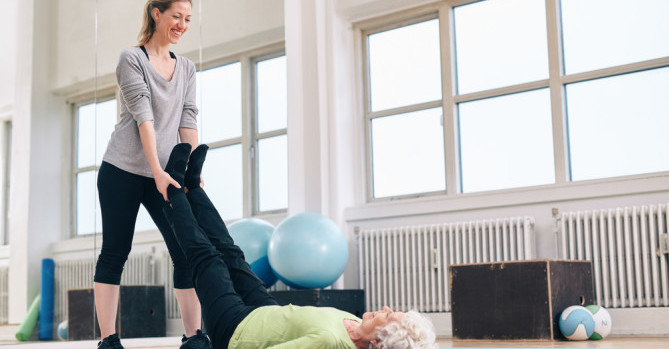 The American Council of Sports Medicine recently released the results of their ninth annual ASCM Worldwide Survey of Fitness Trends. Although educated certified and experienced fitness professionals dropped to number three this year, we previously held the top spot from 2008 to 2014.
Who Are Educated Fitness Professionals ?
Kinesiologist are part of this educated group of health and fitness professionals. To become a Practicing Kinesiologist in British Columbia, we need to have a four year degree in human kinetics or kinesiology. To qualify from outside of B.C., the university degree program must have courses in human anatomy, biomechanics, exercise physiology, and psychology. The applicant must also have a minimum GPA of C or above. In B.C. UBC, SFU, UVIC and UFV programs prequalify. Similar to my experience with the University of Guelph's degree and the Ontario Kinesiology Association. We maintain our qualification and insurance by completing a minimum of 20 hours of related continuing education annually.
Who Are Certified Fitness Professionals?
Kinesiologists often have additional certifications, diplomas or even Masters' degrees. I have held the internationally recognized Certified Strength and Conditioning Specialist designation from the National Strength and Conditioning Association since 2000, and in 2008 completed SFU's Diploma in Disability and Rehabilitation Management.
"

There continues to be exponential growth of educational programs at community colleges and universities that have been accredited by the Commission on Accreditation of Allied Health Professionals. (CAAHEP; www.caahep.org) and the Committee on Accreditation for the Exercise Sciences (CoAES; www.coaes.org) and more certification accredited by the National Commission for Certifying Agencies.
Kinesiologists are Recognized Healthcare Professionals
In Ontario, Kinesiologists are now regulated healthcare professionals with their own College similar to that of Physiotherapists and Physicians. New graduates need to write a board exam; those with more experience have the opportunity to go through a grandfathering process.
When I graduated from the University of Guelph in 1999, not many people knew what a Kinesiologist was! Now, the public recognize us and other healthcare professionals welcome us as part of their clients' healthcare teams.
When a client is referred to see a Kinesiologist for an active rehab program we recommended that the kinesiologist be a member of the British Columbia Association of Kinesiologists. Doing so will ensure that the client is being cared for by someone who has met specific education and practice standards.
I have been a very strong advocate and promote kinesiology to the public and other health professionals; it is rewarding to see this effort paying off. Many multidisciplinary clinics now have kinesiologists, something that was very rare in 1999. I started as a Personal Trainer with a focus in rehabilitation within a fitness gym because I had trouble finding work as a Kinesiologist. Now many of my colleagues have their own kinesiology clinics.​
What Does 'Experienced' Really Mean?
Since personal training is number five on the list of fitness trends for 2015 and group personal training is not far behind, there is an exponential growth in the number of Personal Trainers looking for clients. Seek a professional who has been in the trenches. Look for someone who has experience successfully working with clients who have or had your condition(s) and have similar goals.
I remember it was a challenge to get started. My first client came through a volunteer practicum which turned into a paid gig. He had a cervical spine injury; I became very passionate about working with people with medical conditions, disabilities or injuries. Many personal trainers starting out want to work with anyone because they need to build a client load. By specializing, they build a deeper understanding of their niche while developing a level of expertise. There are many people in my network who focus on different health and wellness areas like weight loss, body building or mountain bike training and I would happily refer any client to these professionals.
Fifteen years later, empowering people with medical conditions to be more active is still my passion and the focus of my business. I still continue to develop my expertise by attending workshops, reading articles online, and conversing with other health and fitness professionals.