An Engaging Exploration of Upper Body Flexibility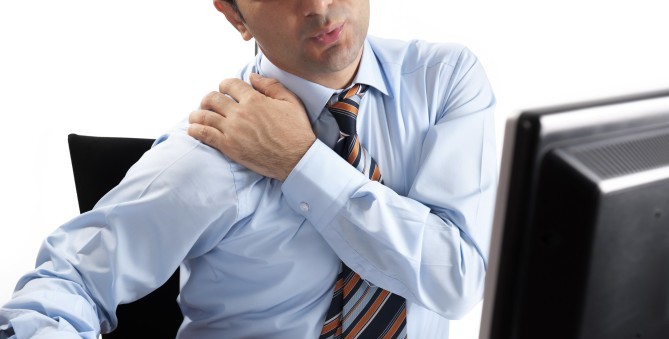 In August 2008, Alfred attended the Fascial Stretch Therapy (FST) Level II Lower Body workshop in Arizona. Using the techniques he learned there he helped his clients reduce hip, knee and ankle pain, move more freely, perform better in sports and walk better. Since then, he felt there was something missing. By focusing mostly on the lower body, he was leaving people feeling like a rolled tube of toothpaste — nice and loose in the lower body, but still tight in the shoulders and neck.
Alfred finds that as an actively aging population, his clients, tend to have restricted movement in their shoulders. Poor posture, rotator cuff injuries and frozen shoulders which have never fully resolved, leave women having trouble doing up their bra, reaching or lifting over head or throwing balls to their grandchildren.
Continuing Fascial Stretch Therapy Education for the Upper Body
In mid-October, Alfred flew down to Arizona to complete his Level II Certification and be with an amazing group of ten other health professionals from Canada (Toronto) and the United States. They all wanted to positively impact the well being of their clients and spread the word of Fascial Stretch Therapy.
Although it was his third time to the Stretch to Win Institute, Alfred was still excited to experience the hands of others, reconnect with those he met in previous courses and bring back new techniques to assist his clients.
The developers and instructors of FST, Ann and Chris Frederick, are a very dynamic and engaging couple. Each class member was able to be part of the demonstration so that they felt and experienced their hands. The movements were broken into components, demonstrated and then the class had the opportunity to practice on each other. Partners were switched often as it was important to be able to 'feel' individual differences in tissue and mobility.
The days went by quickly, lunch was at Whole Foods and dinners were held at various locales near Arizona State University. After group dinners, Alfred and his classmates studied for their practical and written exam on Sunday morning. Ann and Chris provided the group with some of the most current information on Fascia and whom they study with, such as Thomas Myers. After exams the class refined their techniques by continuing to practice on each other and the instructors while asking many questions related to their current clients.
New Techniques Lead to Renewed Mobility
What Alfred found most fascinating about the course was how to access the deeper layers of shoulder fascia by liberating the outer layers. To unwind the spiral line, he learned techniques where the client drops their knees to the opposite side. He also learned side-lying positions that really help to open up the chest and bring the shoulders back to their proper place. Lastly, face down stretches get the shoulder blade unstuck; after all, it needs to float freely for optimal function and mobility.
His clients noticed a difference after a just one session of being him being back to Vancouver; one even asked, "Have you been back to school?" Alfred finds that he is now able to better facilitate the body's natural ability to heal and move efficiently. Alfred's philosophy for reducing soft tissue pain is that it is important to first get muscles back to their more efficient length.
If your arms and shoulders are feeling stiff, or you suffer from chronic tendonitis, or if your upper back is feeling sore from working on a computer, book a Fascial Stretch Therapy session today. Call 604.283.1858 or email alfred@lifemoves.ca.