Camaraderie Prevails at Grouse Grind Mountain Run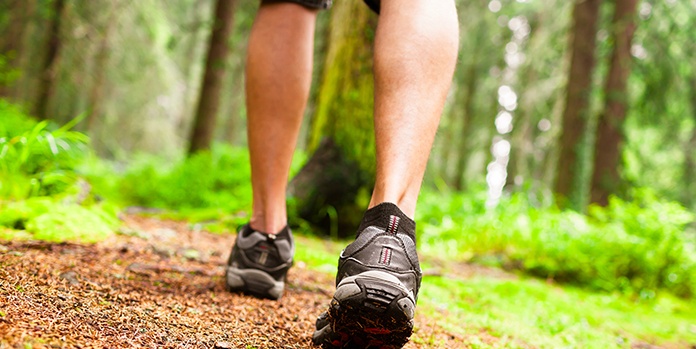 Saturday September 22nd I participated in the 22nd Annual Grouse Grind Mountain Run (GGMR). This was also my fourth time entering this event. The weather was almost perfect for a Grind, slightly overcast and around 8C. It is the culmination of spring and summer training. A client with a traumatic brain injury actually inspired me to get involved for the first time because it was an event that she participated in despite her disability and movement challenges.
Race Day Strategy and Camaraderie
Racing is more than just the physical output on the day. It is also about the camaraderie that is developed between participants and competitors. Over the last three years I have developed some friendships with members of the Multi-Grinders Club, around 60 people who regularly encourage others to challenge their physical abilities and mental beliefs in fun and inspiring ways.
At the start of the event we scan the crowd to see who we know, to see who signed up, briefly catch up with any news and wish each other well. There is a bit of a strategy to the Grouse Grind Mountain Run which begins in the lower parking lot of Grouse Mountain. During registration you estimate your finish time and then are placed in groups of every five minutes (30 – 35, 36 – 40, etc.) which are then spaced out in one minute start time intervals.
In such a short race five minutes is a wide range of finish times. The start line is about eight people wide which narrows down at the front gate to fit a single person. With an estimated time of 37:30 I chose to place myself close to the front of my group and in the middle of the lane. This was so that I could make a direct line to the gate.
Time To Race
During every Grind ascent the first two to three minute enable me to gauge how fast and good I feel on that day. I time myself from the gate to the left hand turn by the big warning sign. Today, it took a little longer because the group is still jostling for position and spreading themselves out. Feeling fit and fast I gradually made it to the front of the pack. Checking my watch it read 2:40 at this check point, a bit slow, but I also had to account for the added length at the start.
A brief look at my heart rate monitor showed 175 bpm, just above my threshold hear rate . The crowd spread out and I found myself mostly on my own for the rest of the first quarter. There were a few non-racers who were kind enough to keep to the right for racers.
A first quarter time of 8:26 is almost a record for me considering the added starting distance, right on track for a good finish time. It wasn't until the half-way through the second quarter that people started to pass me or I could feel them right behind me. At times some people tried to take short cuts to get in front, which never worked!
There are some red spray painted quarter markers which have now faded; the second one was passed in 8:49, very close to record time. My lungs were starting to hurt and as I go above my threshold heart rate I start to get gaseous, which forces me to slow down. The important thing was to keep the legs and feet moving fast while trying to take fuller breathes.
At the blue 1/2 way marker I was a little off my pace but kept reminding myself to keep pushing while running my own race. Others who had been slow to start began to pass me. Beyond that there is a left corner after a bit of wood ladder that I check my watch; I was running on time. The third quarter was finished in 9:21, 25 seconds off my record.
My body was starting to slow down and I knew that the last quarter was going to be the tough part. At some point this voice came up from behind me "Keep moving Alfred, keep pushing, you are doing well," and other words I can't recall. It was Kathy Porter, a kind competitor who regularly wins her age group while encouraging others. She kept pace behind me for several minutes, while I wondered when she would pass me.
Eventually she did. I kept pace with for quite awhile until we hit the last set of stairs where she disappeared. After this there is the rocky portion (my favourite) before cresting over the top to the chalet. Ah, but this isn't the finish line.
Spectators were cheering us on to stay strong as we hit the top and let us know it wasn't too much further to the finish. There is a right turn, which I slightly missed because of a distracting videographer. A course marshall redirected me while I mentioned that there should be better flagging.
Out of breath and feeling the start of a right side cramp I mustered as much energy as I could to speed along the last minute to minute and a half past the helicopter pad, up the hill to left and down a slight embankment to sprint to the finish.
My lungs were burning and I had to sit down as I really didn't feel well for several minutes. Looking at my watch my finish time was 37:56, while the official time was 37:53 which placed me 12th out of 41 in my age group and 58th overall. Almost exactly where the Grind timer stats place me.
Post Run Analysis
​
Did the Olympic Weightlifting training pay off? Am I happy with these results? Yes, I felt that I had more speed during the event and I could move my legs faster when I needed to. Although my personal best, set August 1st, 2012 is 35:32 it is important to remember that this race adds approximately 1:30 to my time. So, this finish time was very good. An average heart rate of 181 bpm and a maximum of 192 bpm I know my limits were being pushed (races elevate heart rate by about 5 bpm due to the excitement of the event).
Also, the last two GGMRs runs I was disappointed to not finish in in under 40 minutes in 2009, 2010 and 2011 even though I did achieve sub 40 PBs on my birthday about two weeks before the race. With different peaking strategy knocking nearly three minutes off my time or 8% performance improvement makes me very happy. I also finally had my photo taken with Tyto, the Grouse Mountain owl mascot.
More Inspiring Stories From the Grouse Grind
As I said before the camaraderie is phenomenal. There is a real sense of community and family amongst us. We all mingled at the top and shared our season stories and most race analysis. I learned of some inspiring stories including a someone who was diagnosed with Parkinson's Diseases just before their first of three Ironmans. Their neurologist encourages them to stay active for as long as they can! (big smile). There are also several women in their 70s who look like they are in their 60s or 50s who won their category. They inspire me and others to keep fit as we age.
What Is Next?
There are still a couple of months left in the Grind season. This event does count towards the Grind for Kids tally. Yesterday was number 45 out of 50 this year and my 147th overall (click here to support Grind For Kids). Another season goal of mine is to complete a triple with all three Grinds under 40 minutes.
At lunch with the Multi-Grinders many of us agreed to compete in the James Cunningham Seawall race in October. For me, this is the last event of the year and a final assessment of my fitness.
When the season ends the challenge is keep our current level fitness up during the winter. Grouse Mountain has the Snow Shoe Grind as well as a race. I will continue to weight train and begin indoor cycling.