What is the Difference between a Personal Trainer and a Kinesiologist?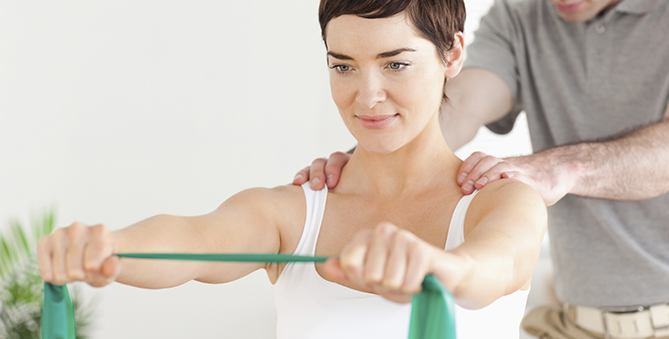 During the last ten years I have always been proud of being a Kinesiologist, even though I was working under the title of "Personal Trainer." We have clients who have worked with Personal Trainers and now will only train with Kinesiologists. When you hear the term "Personal Trainer," you have an immediate image, correct? What about "Kinesiologist"? The image is probably not as clear.
As an outside observer you might not see a difference, however there are several.
Definition of a Kinesiologist
"The practice of Kinesiology is the assessment of movement, performance and function and the rehabilitation, prevention and management of disorders to maintain, rehabilitate or enhance movement, performance and function, in the areas of sport, recreation, work, exercise, and activities of daily living." British Columbia Association of Kinesiologists (BCAK)
In BC, we are not a regulated health profession which have colleges to protect the public and where the associations look after the practitioners. In Ontario,we have recently gained that designation and a college, and hopefully, that recognition of a regulated health profession will transition eventually throughout Canada.
Differences in Education
Many beginner levels of Personal Training certifications including the British Columbia Recreation Parks Association's (BCRPA) scope of practice which is limited to training those "who are apparently healthy", that is, they have no known medical conditions or injuries. The biggest difference in BC between a Kinesiologist and a BCRPA Registered Personal Trainer is our base level of education.
A Practicing Kinesiologist has a minimum of a 4 year degree in Exercise Science, Kinesiology or Human Kinetics and often multiple other related health, fitness and certifications where as the BCRPA courses include a very basic introduction to anatomy and kinesiology throughout a couple of weekends and limited practical evaluations. To gain membership with the BC Association of Kinesiologists we are required to have core courses that include anatomy and biomechanics and electives from related upper-level courses.
Kinesiologists' extended education and experience benefits the client because they will be able to provide you with safe, effective and current exercise/physical activity guidelines that take into account your current fitness level and health conditions.
When to Choose a Personal Trainer
If you have no known medical conditions, injuries or disabilities that are placing limitations on your ability to exercise, e.g. you are "apparently healthy."
Main goal is weight loss, toning or general health conditioning.
When to Choose a Kinesiologist
If you have an injury, disability or medical condition(s) and want to improve your health and fitness in a safe progressive manner.
If you are undergoing medical treatment (Physiotherapy, Chiropractic, etc) and want to increase your level of fitness.
Have a referral from a doctor to begin active rehabilitation or work conditioning.
Goals are better health (inside and out), better quality of life, improved movement ability.
If you want to learn how to manage your condition(s) with physical activity and lifestyle changes.
Related Post: 8 Steps to Choosing the Right Fitness Professional for You.